check out some cool reviews of our movies
---
See what the UK has to say about Dr. Shock's Tales of Terror
---
A very imformative review of After Shock productions and Tales of Terror
---
Shocking terror goes digital
---
Oh yeah, hey Toledo and all the ships at sea . I almost forgot. Here is a link to an article in the blade about Dr. Shock's tales of terror making it into the top ten best video arrivals of 2002. If possible that Dr. Shock will be the next best thing next to sliced cheese? I think so.
---
Hey Kiddies if you missed Shockfest here is a review:
http://www.creature-corner.com/columns/schockfest03.php3
---
The people at horror host
know who's the most.
Hey Camera Sick, I made a poem. Go figure!
http://www.geocities.com/horrorhostunderground/html/archive/agg/200227.htm
---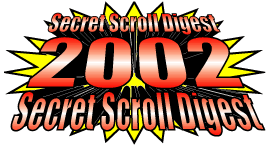 and
and an Interview with Aftershock Productions Co-guru
Douglas Agosti